University Facilities & Services
About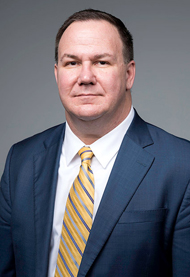 Mike Chihoski
Senior Associate Vice President
E: mchihosk@facilities.rochester.edu
P: (585)273-5798

Mission Statement: To Learn, Discover, Heal, Create — and Make the World Ever Better.
University Facilities and Services provides key infrastructure support including utility and energy management, environmental services, transportation, building and equipment maintenance and repair, preventative maintenance, paint-electric-plumbing-construction-heating-cooling and lock and key services, furniture repair, dispatch, mail services, purchasing and materials management, automobile maintenance and repair, recycling, grounds maintenance and event support to the University.
We are responsible for over 12 million gross square feet of building space and 655 acres while serving the main River Campus, the Medical Center, the Eastman School of Music, the Memorial Art Gallery and several other specialized sites. We invite you to learn more about our organization, our goals for the future and our latest awards and recognitions.
Principles
Professionalism
The consistent demonstration of advanced skills, continued training, dedication to one's chosen field, and taking pride in one's work - to provide the best product possible.
Quality
Defined by our customers with a variety of needs, delivering excellent quality by being responsive, courteous communicators with flexibility to meet all of their needs.
Integrity
Doing the right thing regardless of the consequences or whether anyone else knows. Actions guided by integrity never result in regret.
Teamwork
Our vision is to have our customers view everyone in UF&S as a member of a cohesive team which can respond to their requests for support.
Trust
We foster trust when we do what we say we are going to do, are accountable for our actions and willing to recognize our mistakes.