About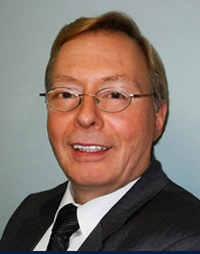 —Mark Schwartz
Director, Facilities Operations
mschwartz@facilities.rochester.edu
(585)275-2026
Medical Center Facilities Operation supports the University's health care network anchored by Strong Memorial Hospital - an 800-bed, University-owned teaching hospital. MCFO provides maintenance and upkeep on all Medical Center building and systems including critical patient care and life safe equipment.
If you have routine maintenance or emergency service call for any of the Medical Center proprerties you should call the Facilities Customer Service Center at 3-4567. The majority of mechanics are on site between 7:30 a.m. and 4:30 p.m. Monday through Friday with 24/7 hospital emergency support.
Assistant Director
Provides support to all medical school facilities and general support areas with a full program of cleaning, maintenance, and restorative services; emphasizing infection prevention. Read More..
Frequently Asked Questions
How do I obtain assistance for scheduled work requirements as opposed to an emergency repair needing immediate response?
All of our customers are best serviced by contacting the Customer Service Center at 3-4567. This area supports all facilities requirements on a 24-7 basis.
Why shouldn't I contact a mechanic directly?
We discourage our customers from contacting mechanics directly as there may be many circumstances (ie: vacation, sick, another "hot" issue, moved to a different shift, etc.) that may prevent them from quickly responding to you. Contacting Customer Service Center (3-4567) will allow us to quickly dispatch your request. This will also enable us to electronically track your request.
What is the frequency that preventative maintenance (PM) occurs to ensure my equipment is operating properly? Does Facilities keep maintenance records of this equipment?
PM frequency is based on numerous variables including the type of equipment, manufactures' recommendations, and life safety impact. The Facilities department has a maintenance management software package which electronically tracks and archives maintenance and repair information on all of our equipment. At this point, all critical patient care and life safety equipment is loaded and running on this software package and historical information is being gathered.
What is a "program" cost vs. a "facilities" cost?
"Facilities" is funded to maintain the building structure and systems (doors, lights, windows, walls, heating, cooling, etc.) The "program" is responsible for program related issues. Any questions regarding a specific issue should be directed to the Area Manager.
Why do I have to breakdown cardboard boxes in the Medical Center?
The transporting of empty boxes from the point of being unpacked to the point of being recycled requires manpower. Boxes are most efficiently transported in a condensed form and in doing so helps to reduce the Hospital's FTE need and overheard cost. In addition, the likelihood of someone being injured by sharps or other injurious materials being left in the container is significantly reduced when the boxes are broken down at the source.
What are the scheduled hours for Building Service (Campus)/Environmental Service (Medical Center) workers and Mechanics?
The majority of mechanics are on site between 7:30 a.m. and 4:30 p.m., Monday though Friday. The majority of Building Service/Environmental Service workers are on site between 5:00 a.m. and 1:30 p.m., Monday through Friday. The Hospital is provided with 24-7 service.
Who do I contact for insect, pest, or animal problems?
Please contact Environmental Health and Safety at 5-3241.
Does the University have any surplus furniture or property?
Yes the UF&S Medical Center Operations handles all distribution of furniture and/or surplus property. Please contact 5-4026 for assistance.
Whom should I call if there is a flood?
Floods and/or leaks for either the Medical Center or River Campus should be reported to the Customer Service Center at 3-4567. Customer Service will contact the appropriate supervisor or, in the case of the Medical Center, there is a flood response team that responds to confirmed floods and water leaks in both the Medical Center and Hospital. It is a joint effort between the two groups to help ensure a quick and adequate response.
Whom should I call if I have cleaning and/or waste concerns in the Medical Center?
Concerns should be directed to Environmental Services, 5-6255 from 7:00 a.m. - 4:00 p.m., Monday thru Friday.
For the River Campus?
Concerns should be directed to the appropriate Area Manager. For all other times, including holidays, contact the Customer Service Center at 3-4567. They will contact the appropriate party in either the Medical Center or the River Campus.
Do I really have to leave my area during a fire drill?
Yes, it is imperative for your own safety that you vacate your area during a drill.