Energy Services & Sustainability
Distribution
The Utility Distribution Group is responsible for the maintenance, repair and replacement of River Campus and Medical Center non-electric utility distribution systems. We also manage both planned and unplanned utility outages, coordinating customers, contractors and staff to resolve issues as quickly and efficiently as possible.
The distribution group is responsible for ensuring the following utilities are supplied to all buildings: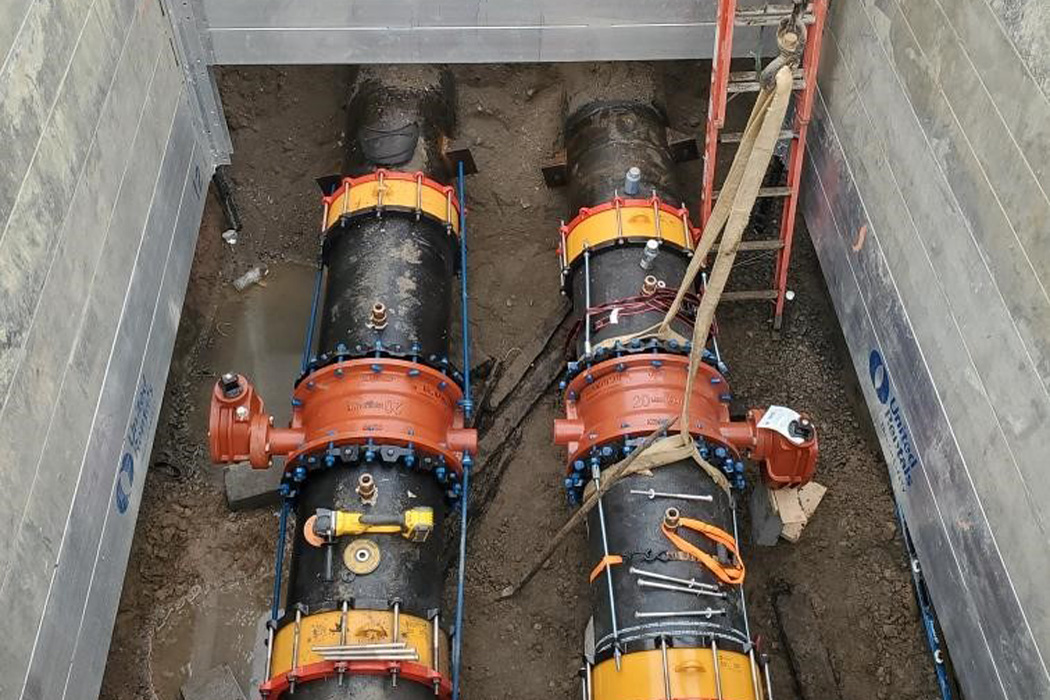 Chilled water (provides building cooling)
Hot Water (provides building heating)
Steam and Condensate (provides building heating)
Domestic Water (water for drinking, bathing and cleaning)
Storm Sewer (removes rainwater from campus)
Sanitary Sewer (removes waste water from campus)
Natural Gas (provides energy to the Central Utility Plant, cooking gas to dining centers and other miscellaneous uses)
Utility Tunnels (provide pathways for piping and conduit under the campus)
Construction Support
The Utility Distribution Group provides support for construction activity on campus and new buildings that require connections to the utility systems. Energy Services and Sustainability sets design guidelines for the utility systems, performs design reviews and completes construction inspection as a stakeholder in these projects.
Backflow Prevention (BFP)
NYS plumbing codes require backflow protection devices to protect our private water distribution system and the City of Rochester water supply from possible contamination. The Energy Distribution Group maintains and inspects these devices across campus to ensure they are working properly. There are over 70 devices between the Medical Center and River Campus that the Energy Distribution group maintains.
Storm Water Pollution and Prevention
There are several types of infrastructure on campus for storm water pollution prevention. Items like rain gardens, silt chambers, swales, and retention chambers. This infrastructure requires periodic maintenance to ensure it works properly. In addition to regular maintenance, Energy Services and Sustainability provides annual inspections of this infrastructure to meet NYSDEC and City of Rochester regulations.
Dig Safely New York
Our utility distribution systems are buried below ground to provide protection and keep them out of sight. Unfortunately contractors and excavators may not know what is below them when they begin work. As a facility owner of several buried utility services, the University of Rochester is a member of Dig Safely New York. Energy Services and Sustainability receives and responds to requests for utility locating made by contactors, excavators, and design engineers to avoid buried utility damage and utility service disruptions.