Tree Campus USA Since 2010
Criteria: Recognizes excellence in campus tree management, as well as student and community involvement across the nation
To see more: click here
Sponsored by: National Arbor Day Foundation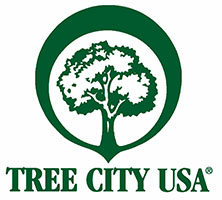 Bicycle Friendly University Bronze Award-2015
Criteria: The Bicycle Friendly University (BFU) program recognizes institutions of higher education for promoting and providing a more bikeable campus for students, staff and visitors. It evaluates the applicant's efforts to promote bicycling in five areas: engineering, encouragement, education, enforcement and evaluation/ planning.The Department of Transportation and Parking Management is proud to be recognized for their commitment in promoting sustainable travel options for our university community.
To see more: click here
Sponsored by: League of American Bicyclists

APPA Sustainability Award in Facilities Management-2014
Criteria: The Sustainability Award is designed to "recognize and advance sustainability in educational facilities." There are seven categories in which an institution is judged – Educational Curriculum and Research, Leadership and Administration, Maintenance and Operations, Energy and Utilities, Planning and Construction, Sustainability Indicators, and Sustainability Innovations. The University of Rochester's facilities and services department was recognized for this award for integrating sustainable policies and practices throughout all areas of our institution.
To see more: click here
Sponsored by: APPA, a higher education facilities management asociation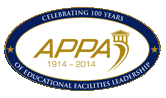 Platinum Level Sustainability Award-2013
Criteria: The 4th Annual Sustainable Awards is awarded to organizations for their outstanding achievement in implementing programs that provide and promote commuting alternatives for their employees and community. This year's applicants represented more than 60,000 employees with close to 300 different sustainable programs that have been implemented or are being offered at work sites.
To see more: click here
Sponsored by: GVF, a transportation management association

Honor Award University College Category-2013
Criteria: The Professional Grounds Management Society (PGMS) has recognized the University of Rochester with its Honor Award in the society's 2013 Green Star Awards competition. The award highlights the work of the University's Horticulture and Grounds Department at the Mount Hope Campus and was given in the University/College category. Winners were honored during the society's October 2013 Awards Dinner in Louisville, Ky.
To see more: click here
Sponsored by: Professional Grounds Management Society

Grand Green Cleaning Award for Schools & Universities-2013
Criteria: American School & University's Green Cleaning Award recognizes education institutions for their healthy and sustainable approaches to cleaning to protect health without harming the environment.
To see more: click here
Sponsored by: American School & University magazine, The Green Cleaning Network, and Healthy Schools Campaign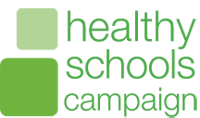 Hugh E. Cumming Environmental Quality Award-2011
Criteria: This award is presented to an individual, group or organization that has made a significant contribution to environmental protection, improvement or education in the upstate New York region.
Sponsored by: Center for Environmental Initiatives (CEI)

WasteWise Gold Achievement Award - Public Education & Outreach-2011
Criteria: This award recognizes a WasteWise Partner for enhancing public awareness of the opportunities for and benefits of waste reduction. Recipients demonstrate achievements in the areas of: scope and frequency of events, creativity of outreach and education efforts, and quantification of impacts, such as amount of waste reduced or number of people educated.
Sponsored by: United States Environmental Protection Agency (EPA)

Environmental Excellence Award-2011
Criteria: Businesses, not-for-profit organizations, governments (local, state, federal), educational institutions and individuals who engage in projects which result in an environmental benefit beyond what could be achieved by using standard techniques or meeting regulatory compliance requirements.
Sponsored by: New York State Department of Environmental Conservation (DEC)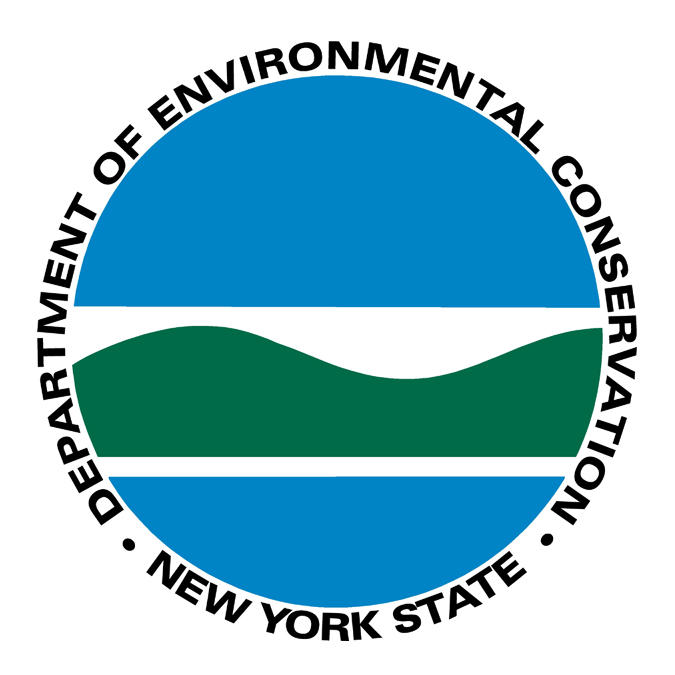 Green Star Grand Award- Urban Universities Category-2011
Criteria: An entrant must be professionally engaged in, and responsible for, the maintenance of grounds described in entry CATEGORIES. Projects for which any entry was submitted in a design or construction award competition are eligible in the PGMS Green Star Awards, even if the project won an award, because maintenance is the criterion upon which an entry is judged in this award program. PGMS Award Video
Sponsored by: Professional Grounds Management Society

Environmental Leadership Award- Recycling/Reuse Category-2010
Criteria: Award winners demonstrate a significant commitment to environmental or conservation issues and dedicating resources to a project, process or program that will ultimately have a positive impact on the environment.
Sponsored by: Rochester Business Journal (RBJ)