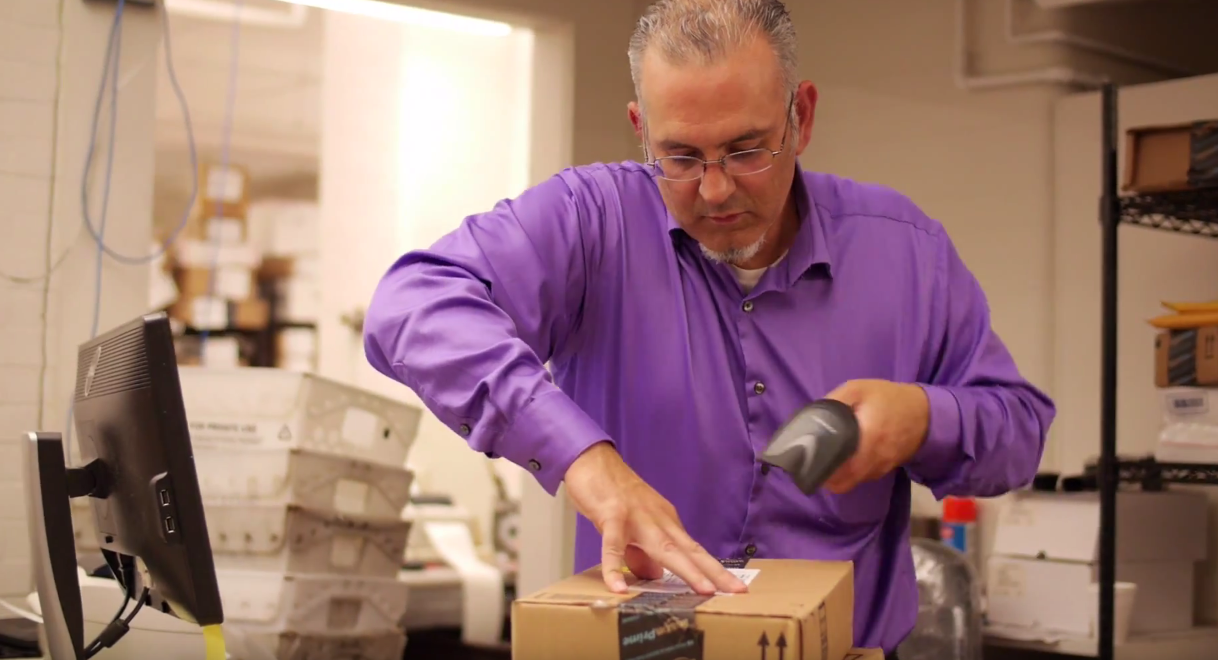 Located on Mt. Hope Avenue, the Mail Operations Center is the University's main mail processing facility where all incoming USPS mail for Zip code 14627 (River Campus) is received. The Mail Operations Center processes all departmental outgoing mail and bulk mailings for the entire University including: the Medical Center complex, River Campus, South Campus, Eastman School of Music, Memorial Art Gallery, Highland Hospital, Visiting Nurse Service, and the Mt. Hope properties. It is also the hub of the University's intramural system linking all of these areas. University Courier Services transports all intramural mail from the Mt. Hope facility to departments and complexes throughout the University.
Bulk Mail
Mass mailings continue to be an efficient way to recruit new students, market medical services, distribute information, and solicit donations. However, if done improperly, it can also be very expensive. Mail Services staff are recognized local leaders in bulk mail processing and can help customers get the best postage discounts, lowest processing costs, and fast turnaround times; they can help generate as much as 30%-40% in postage savings. Experts in nonprofit mailings, services include:

Database Processing
De-duping Lists
Word Merge/Variable Data Printing
Printing: Color, Black & White
Folding
Labeling
Inserting
Tabbing (Wafer Sealing)
A number of design and processing elements are needed for a mailing to qualify for special rates. We recommend the first step in producing your bulk mailing would be to contact University Mail Services at x5-1013 and consult with our mailpiece design experts.
More information on Bulk Mail processing and Nonprofit eligibility is available at the following links:

Meter Mail
Most of the correspondence leaving the University is metered mail. To use this option, departments can attach a mailing slip to the mail and have it delivered through intercampus courier routes to University Mail Services. We will attach the required postage and direct bill departments through our month end accounting entries.
Meter mail may include but is not limited to regular business letters, large envelopes, packages, etc. Metered mail must show the complete return address for the University office of origin on each piece. It must be mailable by the standards of the U.S Post Office.
Please note, personal mail will not be posted or paid for with departmental metered mail.
To order department meter slips, fill out a request at the following web address:
metermail_order.php
Stamped Mail
All stamped mail should be sealed by the sender before mailing.
If you wish to use stamps, a selection of self-adhesive postage is available for sale from the Campus Mail Center and can be charged to your University budget account number.
Intramural Mail
Intramural mail is delivered to the Universities internal departments including: the Medical Center complex, River Campus, South Campus, Eastman School of Music, Memorial Art Gallery, Highland Hospital, and the Mt Hope properties.
Don't have the time or resources to deliver your package or document quickly? Contact our Courier Services at x5-2001, they offer expedited pickup, delivery and signature confirmations for all of your important documents.
International Mail
International mail should be submitted seperate from U.S. mail.
A seperate departmental mailing sheet should be attached.
Packages and parcels in excess of 16 ounces require custom documentation.
Please contact the Campus Mail Center with any questions on how to fill out the custom forms.